Adeline Wirth-Nègre et Baptiste Coupérie Eiffel support you with your horse
Adeline Wirth-Nègre
Member of the French team for many years, Adeline specializes in the Hunter discipline.
She offers clinics and training at Ecuries de Grand Veneur.
Her mare, Une Nuit d'Espoir, is also available to improve your ride or restore your confidence.
Adeline Wirth-Nègre : +33 6 07 18 68 00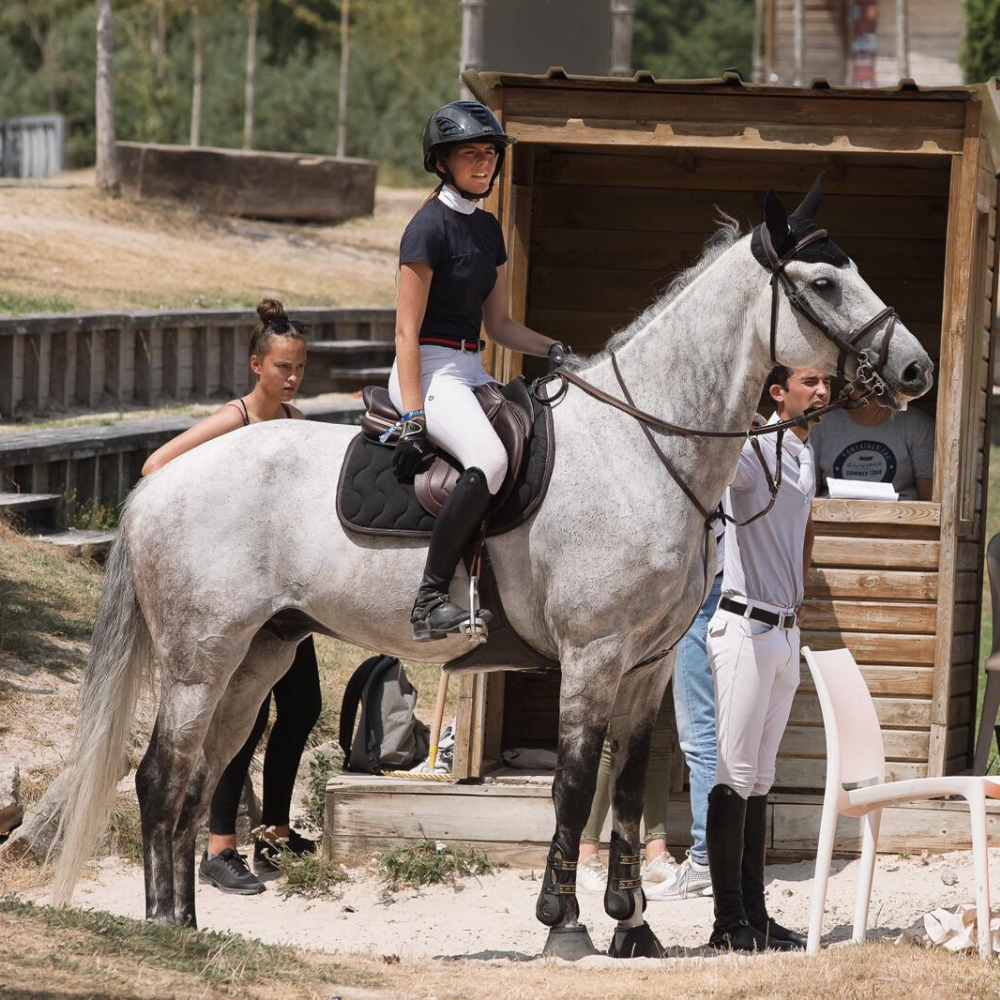 Baptiste Coupérie Eiffel 
Baptiste holds the French BPJEPS cerification for training. He enjoys both competing himself and is very involved with sales. 
His passion and taste for competition is passed on to his students.
His students range from amateur to professional levels and he enjoys seeing their progression through out each year both at home and in competition.
Training is very individualized and can be changed to suit any goal. Do not hesitate to contact the Team Grand Veneur for more information!
Baptiste Coupérie Eiffel : + 33 6 70 88 77 88